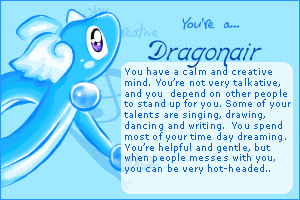 I swear I did not cheat on this test. Rly.
My japanese name is 中村 Nakamura (center of the village) 美晴 Miharu (beautiful clear sky).
Take your real japanese name generator! today!
Created with Rum and Monkey's Name Generator Generator.
XD I'm tempted to say, "You guys can call me Nakamura Miharu". It's a nice name though.